Welcome to Lower School
Every day is an adventure designed to ignite the power of imagination that promotes growth. Our Lower School classrooms buzz with inquisitive minds surrounded by support and opportunity to help them truly flourish.
The habits and values developed in early years become foundational successes for students, giving them the confidence to know that anything is possible.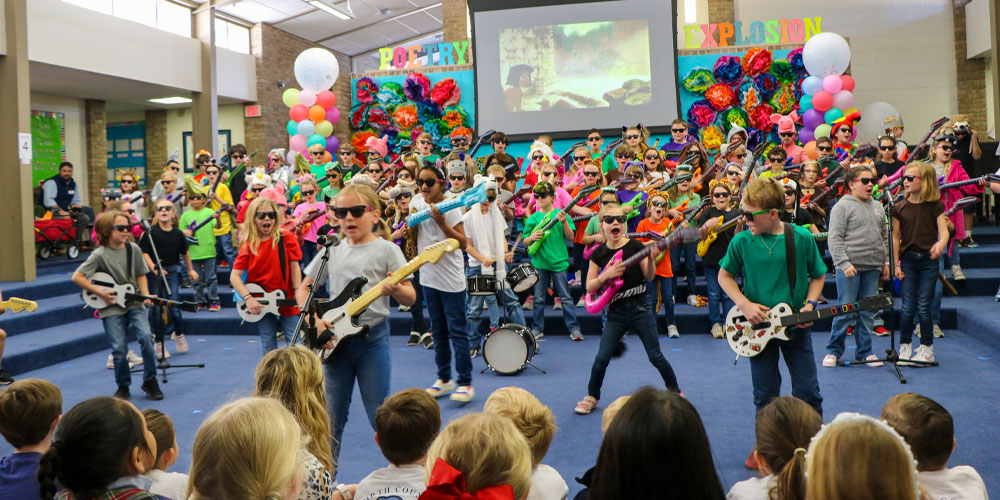 Fort Worth Country Day's Lower School, Junior Kindergarten (JK) through elementary school grade 4, is an inspiring and joyful place full of opportunities for learning and growth. Embraced in a nurturing, safe and serene environment, students are immersed in dynamic academics and exceptional character development.
Children learn best when experiences are engaging and authentic. FWCD teachers know each student and craft instruction that is challenging, yet appropriate, for every learner.
Visit the Butler Kindergarten Building and Bass Lower School and Ryan Annex to experience our devotion to students firsthand. Peek into our classrooms and see FWCD students and teachers in action. View the extraordinary student work that lines the hallways. Feel the sense of inspiration that we feel every day.
Education is a passion for us at Fort Worth Country Day.
Flickr album: Lower School
|
Height: 500px
|
Theme: Nested | Skin: Default Skin
Questions?
For more information, contact the Admission Office at 817.302.3209 or [email protected].
Fort Worth Country Day cultivates the joy of learning in a safe and structured environment that ignites the power of imagination and creates a foundation for the love of learning.
---
Lower School Distinctions
Differentiated instruction in reading, writing, word study and phonics, and mathematics
High-tech resources
French/Spanish language
Designated library for lower school with more than 15,000 volumes
Science labs
Studio art instruction
First Steps in Music, Conversational Solfége, and World Music Drumming
Dynamic Physical Education
Core character/values program; age-appropriate service learning
SOAR Extended Care and After-school Enrichment Program
Falcon Collaboratory—students communicate and engage in integrated learning experiences
Morning movement and recess
Two full-time academic support coordinators and full-time health and wellness counselor
---